That combined with playing 'live' on the vibrant Vancouver scene at the time, provided the foundation for his playing. Phil has gone on to be a first-call session musician playing on more than 100 records for labels like Warner, Electra, Atlantic, Polygram, Sparrow, Reunion and Word as well as many soundtracks and jingles over the years. He's also played on numerous huge selling video games, NBA 1999, NBA 2000, NBA 2001, Motor City USA, Need for Speed, The Simpsons Road Rage, as well as the promotional NBA video featuring Montel Jordan that was released world-wide.

He's had the pleasure of backing the late American legend Ray Charles on live television, as well as Warren Weibe and the David Foster Band, Michael Bublé, and has also toured in support of Brian Adams, Toto, Tears For Fears, and Tom Cochrane & Red Rider.

As a songwriter Phil has songs published in the U.S., Hong Kong and Korea and continues to write not only in the REZ genre but the pop/urban R&B and new country genres. Phil's musical influences flow from many different directions, but most strongly from artists like Stevie Wonder, Gino Vannelli, Joni Mitchell, Weather Report and Chic Corea to name a few. Great drummers like Steve Gadd,Vinnie Coliauta, Jeff Porcaro and Dennis Chambers have also been hugely inspiring!

Scotty and Phil's first meeting in a playing sense was memorable and exciting and has led to years of mutual inspiration in different studio situations. Hearing the fire in Scotty's playing and his tremendous soloing ability and level of expression has always been inspiring to Phil.

Rez was really the culmination of the years of playing, jamming and talking that Scotty and Phil would do on sessions. They never played live in anything except the Idle Eyes gig. One thing about Scotty was that he was very much against taking gigs just for money. It had to be something that he thought had artistic merit. The two talked for years about doing a rock/fusion guitar based project that would give them both the chance to stretch out musically and spread their wings.

The name Rez was chosen as a shorter version of 'High Rez' as in 'High Resolution'. Both Phil and Scotty thought that in a sense it described their music. Rez as a project was completely unconcerned about whether people would like it. They wrote and played exactly what they wanted to write and play - the types of music that turned them on and excited them. So from that sense it's a very honest project in Phil's mind.

That said, the two have been very happy about people's response to it thus far. If you are among those who have enjoyed it, Phil thanks you, as does Scotty. Your support and enthusiasm make it all worth-while!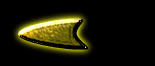 Home | Contact Info | Listening Station
Meet Phil | Meet Scotty | Buy the CD
Gear Page | Fluid Productions
Press Page

Copyright © Rez 2005

Site by Strobelight